If you are one of the lucky people in life that is blessed with having a backyard outside your home, then enjoy it. Use your back yard, make it into a favorite place for you, your family and your friends to spend time. After all, not everyone has the privilege of having a great backyard to spend time in.
If you have ever lived in an apartment or an inner city than you know how great it is to have even a little bit of property to call your own. You know how fun it can be to have space to play or relax or garden. You know that a backyard can be one of the greatest places on earth.
I have grown to love my backyard so much because it holds so much potential for me and my family. It is a small plot of the earth just to be used by me and the ones I love. Because I know that not many people in the world have a space to call their own, I have really learned to make the most of the backyard I have.
For the first few years our family had a backyard we did little with it other than mow the grass. That all changed, however, after a family meeting we held one Saturday afternoon. I guess it was my husband's idea, I cannot really remember, but I just know that we decided as a family to put our backyard into good use. We brainstormed ideas about the different ways that we could transform our backyard into a place that we all enjoyed spending time in.
Our brainstorming session led to many changes in our backyard. My husband and I had always wanted to garden, so we set aside part of the backyard and began making preparations for having a vegetable garden. It was a thrill for us to actually see one of dreams come true right on our own property. We read up on gardening and asked for tips from our gardening friends. Within two seasons we had a small but successful vegetable garden that was one of the proudest spots in our backyard.
Our children requested a fire pit so that we could enjoy bonfires and making smores on cool summer nights. We did a little research and installed a great fire pit on one side of our backyard. It became a gathering place for many of our friends and family members throughout the spring, summer and even fall months. Many special conversations were had around that fire pit and it too became one of the best parts of our backyard.
Regardless of the state of your backyard now, take some time to brainstorm with your own family and make your backyard a great place for years to come.
Thank you for taking the time with me to learn more about what Mr. Done Right, the handyman / contractor does for you.
Sincerely,
Don Fenton
(AKA) Mr. Done Right
For more information on handyman or contractor work in the greater Austin area (or beyond), please contact your premiere handyman, Don Fenton, AKA Mr. Done Right Handyman Contractor of Austin, because Mr. Done Right ensures any repairs and/or remodels get Done Right the first time! Call us now for a free estimate! 512-659-8931
www.Handyman-Austin.com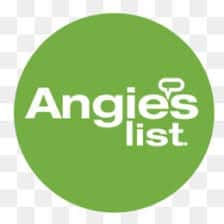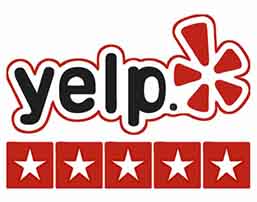 * Click here to protect your privacy and the safety of your children on the Internet.