Choosing cabinet hardware can sometimes be difficult. This is because there are so many items to choose from that you rarely make the right decision. There are different aspects that need to be taken into consideration. We will take a look at them and give you some pointers in choosing the right cabinet hardware.
The first question you need to ask yourself is usually: "Do I need to buy new cabinet hardware?" Believe it or not, in most cases the real answer is "No". People tend to change whenever they want something new or something becomes too old. If you can afford the expense then you should buy, if not maybe there is another solution. Based on what your current cabinet hardware is made out of you should call somebody that is really a specialist. He/she might just give you a solution that will make everything look better, even new, at a fraction of the cost new cabinet hardware might turn out to be. For instance, adding simple pieces of carved wood might make your current hardware look like antique cabinet hardware (this is not always possible and is based on different factors).
If you really need to change or simply want to buy new cabinet hardware do not go to the first shop that appears on your path. There are literally thousands of shops that are specialized on such parts. Why settle for a finger when you can have the hand? For those of you that do not like researching there is even another alternative: Internet shopping. You now have the possibility of purchasing thousands of parts right from the comfort of your chair. The package will arrive at home and will have all the documents done, including the warranty. EBay is also an alternative worth taking into consideration.
Based on the look and feel of your cabinet you could consider even more specialized shops. For instance, in some stores one may find only antique cabinet hardware. If your furniture needs that why not visit that shop instead of a general one? This principle is applied with different types of cabinet hardware so information is crucial for the buyer. Even by looking in the Yellow Pages you can see some special stores, which are specialized in unique cabinet hardware.
For individuals that can not afford special parts an alternative can be found in discount cabinet hardware or wholesale cabinet hardware. Look for sales! Just because an item is on sale does not mean that it is not popular or that it is not good. Many companies use this to promote new accessories or increase sales with already accomplished ones. Always be on the lookout and it will be quite impossible to miss a good offer when you see it. Either you are looking for decorative cabinet hardware, simple cabinet hardware or antique cabinet hardware, it is always more important to research before buying. Not only can this save money but it can also lead you to that special store that has everything you want and need.
Thank you for taking the time with me to learn more about what Mr. Done Right, the handyman / contractor does for you.
Sincerely,
Don Fenton
(AKA) Mr. Done Right
For more information on handyman or contractor work in the greater Austin area (or beyond), please contact your premiere handyman, Don Fenton, AKA Mr. Done Right Handyman Contractor of Austin, because Mr. Done Right ensures any repairs and/or remodels get Done Right the first time! Call us now for a free estimate! 512-659-8931
www.Handyman-Austin.com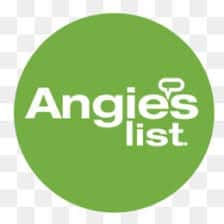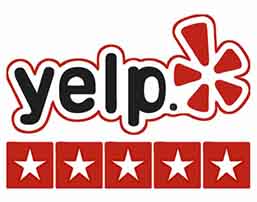 * Click here to protect your privacy and the safety of your children on the Internet.