Buying your first home is exciting. No more rental payments to a landlord making money for someone else. Instead, you are purchasing your own home and investing in yourself. Money paid to your home mortgage is really investing in your future. It is no wonder that first time home buyers are so excited, sometimes so excited that they make mistakes. There are a few common mistakes of first time home buyers, which with some knowledge and direction can be avoided.
First of all, it is always good to research the housing market and see what is out there. Yes, the very first house you look at may look like its perfect, but there are others out there for sale too. Be sure to at least look at a few before deciding on the one you want to buy.
Watch the cost of the home, do not be swayed into thinking that you can not barter down the cost of the house, you probably can.
Insist on a home inspection by a qualified inspector. There are plenty of people who will provide you with a home warranty when you buy their house and try to sway you from having the house inspected.
Having a home warranty is important and many first time home buyers just don't know that they should or could get one when they are buying an older home. Home warranties are not a new product; they've been around for many years, but many people think that they are for new homes only, not realizing that they can be purchased for older homes as well.
A home warranty makes great sense when you are purchasing an older home – you just don't know the house very well until you've lived in it. A home warranty protects first time home buyers from major expenses for repairs and replacements that could come up.
A first time home buyer can make a major mistake if he or she does not understand that if something goes wrong, they are fully responsible to fix it. There is no landlord to call and the costs are all theirs to bear. This is one of the major reasons it is so important to invest in a home warranty when you purchase an older home. If any major repairs need to happen, most often the home warranty will cover the costs, making owning a home much more feasible.
When looking for a home warranty, it's important to have a basic understanding of what you are looking for. When you talk to an agent, there are many questions that you need to ask to be sure you know what level of warranty you are getting.
Questions to ask include:
What is covered with the home warranty? Most often the electrical system, plumbing system, heating system, cooling system/air conditioning, and major appliances that are covered under the warranty.
What is excluded from coverage with the home warranty? Most often this includes outdoor water, including the sprinkler system, faucet repairs, hot tubs, pools, spas and costs of hauling away debris and old appliances.
What are the rates/premiums? How much will you have to pay for the home warranty?
What is the deductible on the home warranty? The deductible is how much you will have to pay when you make a claim. Most often the deductible is $50, this amount will be deducted from the overall cost of the reparations paid by the warranty company.
How long is the warranty active for? Most often home warranties are offered in one year terms.
Is the warranty renewable at the end of the term? If you've purchased it yourself as the buyer, it is likely renewable. However, if the seller purchased the home warranty, it will not be renewable.
What are the terms of the warranty? When will the warranty be void? Most often if you've misused the item, or if it is not up to code or not installed properly, your warranty will be void and will not cover any reparations.
How are claims handled?
How do I make a claim?
With the above information, first time home buyers can avoid some of the serious mistakes that are usually made, and then go through with their home purchase knowledgeable and safe from the fall out of a potentially serious mistake. Mistakes such as the ones listed above can land a first time home owner in serious debt paying for repairs they were not prepared for financially. Owning a home of your own is very exciting, especially a first home, but make sure you go into it with your eyes open, your finances secure and a plan for the future should a problem rise with one of the major components of the home.
Thank you for taking the time with me to learn more about what Mr. Done Right, the handyman / contractor does for you.
Sincerely,
Don Fenton
(AKA) Mr. Done Right
For more information on handyman or contractor work in the greater Austin area (or beyond), please contact your premiere handyman, Don Fenton, AKA Mr. Done Right Handyman Contractor of Austin, because Mr. Done Right ensures any repairs and/or remodels get Done Right the first time! Call us now for a free estimate! 512-659-8931
www.Handyman-Austin.com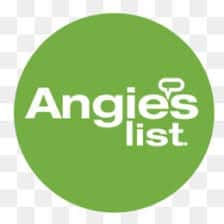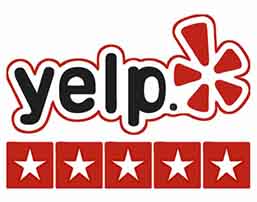 * Click here to protect your privacy and the safety of your children on the Internet.