Over the years, steel buildings have become popular not only in the commercial and industrial sector; steel buildings are nowadays being used in the community for building houses as well. Steel buildings offer many benefits and advantages. And in this article, we'll try to discover the amicable things that can be associated with having steel buildings instead of the traditional building construction processes.
1. Standard Frame Models
– Gable Symmetrical
A steel building frame model that has up to 200 inches wide clear span
– Gable Unsymmetrical
Asteel building frame model that has up to 175 inches wide clear span
– Single Slope
A steel building frame model that is up to 175 inches wide and are mostly used as retail/commercial store fronts as well office/warehouse
– Lean-to
A steel building frame model that is up to 75 inches wide and are mostly used as low-cost add-on to building frame, office space or additional storage
– Multiple Span
A steel building frame model that has unlimited width with interior columns and are mostly used as large manufacturing and warehouse commercial applications
2. Available Colors:
– Lightstone
– Pearl Gray
– Polar White
– Slate Gray
– Sand Gold
– Burnished Slate
– Sahara Tan
– Hawaiian Blue
– Rustic Red
– Fern Green
3. Advantages of Steel Buildings
Clearly, steel buildings offer many advantages and benefits that it has fast become so popular in the construction industry. The many options it offers the customers are so enticing that most construction builders nowadays prefer them; steel building offers strength and affordability that you cannot get from traditional building construction methods. Steel buildings also offer any options and usage. You can use steel buildings as:
– Airplane hangars
– Garden sheds
– Church buildings
– Gymnasiums
– Recreational Buildings
– Retail Steel buildings
– Steel Riding Arenas
– Steel School Buildings
– Self-Storage Buildings
– Steel Strip-Malls
– Steel Sport Arenas
– Steel Warehouse Buildings
4. General Benefits:
– Quick and Easy To Erect
There are some steel building dealers that offer steel buildings in the form of pre-engineered structures. These can be sent directly to the site where you intend to have the building erected for instant assembling
– Versatile
Steel buildings are available with adjustable panels thus you can changed the size of each unit as per individual requirements. These will also allow expansion easier than in traditional building construction methods
– Strong
Steel buildings, since they are made of steel, can withstand unfavorable weather conditions like hurricanes, high winds, heavy snow and even earthquakes. They are also resistant to termites, creeping, cracks, splitting and rotting
– Cost-effective
Though sometimes, steel buildings don't come exactly low in price, it is much cheaper than traditional methods since it has a reduced risk of fire and is easy to maintain
– Environment-Friendly
Using steel as building materials will undoubtedly save those trees in our forests. Aside from these, steel building frames can be recycled so there's no need to cut more trees for expansion or remodeling
Thank you for taking the time with me to learn more about what Mr. Done Right, the handyman / contractor does for you.
Sincerely,
Don Fenton
(AKA) Mr. Done Right
For more information on handyman or contractor work in the greater Austin area (or beyond), please contact your premiere handyman, Don Fenton, AKA Mr. Done Right Handyman Contractor of Austin, because Mr. Done Right ensures any repairs and/or remodels get Done Right the first time! Call us now for a free estimate! 512-659-8931
www.Handyman-Austin.com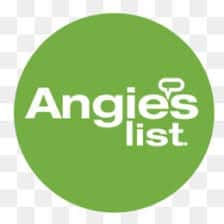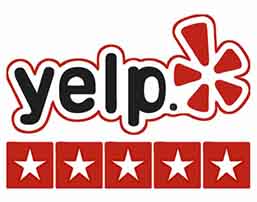 * Click here to protect your privacy and the safety of your children on the Internet.