Trampolines are a fun way to keep fit and get regular exercise. For children, a trampoline can be an exiting form of play. There are many different sizes and styles available. When choosing a back yard trampoline it is important to consider what size and shape trampoline will suit your backyard.
Different Types of Backyard Trampolines
There are three main types of trampolines available and they all come in varying sizes. There is a size and shape for everyone.
The three types are:
* Round
This design is made to keep the person who is jumping in the center of the trampoline. This style is ideal for younger children, especially if a guard is used to stop falls.
* Rectangular
This design offers more area to jump on. The springs are also a lot more flexible which enables the person using the trampoline to jump higher. This type of trampoline is ideal for teenagers and is favored by professional trampoline jumpers and gymnasts.
* Square
This design is a lot like the rectangular trampoline but will not allow as high a bounce. The square trampoline is also a lot smaller. This is another good backyard option if there are smaller children using it.
It is recommended all trampolines that are being used by smaller children have proper guards and padding on the springs, and that adult supervision be provided for safety reasons. Also it is advisable that backyard trampolines not be bounced on when the jumping mat is wet since the mat can become very slippery.
The Cost of a Trampoline
Trampolines vary in cost a great deal depending on the size and style. For a smaller, round backyard Trampoline type without guards you could pay as little as $200. If you are looking for a trampoline that is a lot larger, for instance, a rectangular style, you could expect to pay up to $1,800. Prices will vary from store to store so the best thing to do when looking to buy a trampoline, is research different prices. Have a clear budget on how much you intend to spend. Choose a trampoline that fits your backyard and your budget.
What to Look For
The most important things to look for in a trampoline are:
* Structure
Make sure the structure of your trampoline is sturdy and, preferably, aluminum, so that it is not too heavy to move around should you need to.
* Quality mats are also very important.
A badly made trampoline mat can cause serious injury to a person if they were to fall through it.
* Added safety measures
It is important to make note of the companies that will either give you a discount on guards or padding for the springs or will give them to you as a packaged deal. Safety comes first!
* Warranties
Make sure your trampoline is covered by a warranty for faulty workmanship and badly made parts.
* Weight requirements
Make note of the maximum weight that the trampoline will hold as children often like to jump together or in groups.
Conclusion
There are many types of backyard trampolines available. Look around and find the best trampoline to suit your needs and your budget. Define exactly what you are looking for, such as who will be using the trampoline. Make sure the size and style will be suitable. If you are on a budget, it is advisable to look around and buy a trampoline that is on sale rather than 'cheap'. Don't sacrifice quality to save a few dollars, it is usually not worth it in the long run.
Thank you for taking the time with me to learn more about what Mr. Done Right, the handyman / contractor does for you.
Sincerely,
Don Fenton
(AKA) Mr. Done Right
For more information on handyman or contractor work in the greater Austin area (or beyond), please contact your premiere handyman, Don Fenton, AKA Mr. Done Right Handyman Contractor of Austin, because Mr. Done Right ensures any repairs and/or remodels get Done Right the first time! Call us now for a free estimate! 512-659-8931
www.Handyman-Austin.com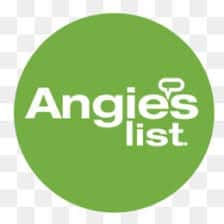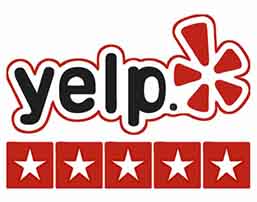 * Click here to protect your privacy and the safety of your children on the Internet.