Spring is a sign of renewal in many areas of our lives, and our homes are no different! There is something energizing and refreshing about bringing that bright, airy feeling of Spring into your home. Here are the 10 best ways to spruce up and revitalize your rooms, on a dime!
1.Add white! White with your present color scheme will both cool and brighten, adding the freshness that only white can! If your room colors tend toward the warm side, such as yellows, browns, or reds…then choose creamier white such as ecru or ivory. If you have cooler colors in your room, such as greens and blues, go with the brighter, cleaner whites.
2.Try painting your focal wall, (that is, the one most seen) in a sunnier, brighter, or lighter shade of your current wall color. It will add lightness to the room without drastically changing the whole scheme. Don't worry, you can always go back to that rich red in the fall, but how about a little petal pink, or sky blue? Remember, its only paint, its cheap!
3.Add a floral print fabric to your room. Using the primary colors already in your room, visit your fabric store and pick out a floral fabric you love with at least one of those primary colors in it. (The more, the better, but don't feel you must have every color in the room also in the fabric!) Use that floral fabric to make table scarves, placemats, pillow covers, and simple seat cushion covers. Pair it with a solid fabric color already in the room, and you have a custom coordinated look, for just a few dollars and some simple straight sewing!
4.Pick up some pretty colored glassware from the dollar shop, and display it where the sun will light it up! You could even use clear glassware, and fill it with colored water to coordinate with the room. Use your glassware as vases, pencil holders, or candy dishes, but make sure it is seen! Glass sparkles and adds a bit of sunshine to a room.
5.Take down your curtains, and just leave your mini blinds underneath. Don't leave it bare, though, we don't want boring! Swag some dried or silk flowers over the top of the blinds, or use some muslin to twist around a curtain rod for an informal but airy valance. (No sew!)
6.Keep your windows sparkling clean. Dirty windows cut down on a surprising amount of light, and make a room look dull. As a bonus, clean windows mean more sparkling glass, and that makes room feel larger and brighter!
7.Pot up some pansies from the garden center and use them indoors as houseplants. They are cheap, easy, and add flowers to a room without the cost of replacing floral arrangements every week! You can even coordinate the flower color to the color scheme of the room. Don't match the colors, just pick something complementary.
8.Clear most of the artwork and accessories out of your room, and just keep a few larger, simpler pieces. It declutters the room, and helps to put the focus on the freshness of a room. Consider picking up a white lattice from the garden center, and hang it on the wall as a focal point. Place a potted plant in front of it, or hang small framed garden catalog prints from it. Let it be a reminder of the outdoors all season long!
9.Use a stencil or a stamp to add floral and nature motifs to your room for very little money. Stencil vines around windows and doors, hand paint seasonal sayings over doorways with a paint pen, or stamp a floral bouquet on the front of cupboard doors. You can always paint over those small areas with touch up paint in the fall. (Or you might love them so much, they stay year round!)
10.Finally, don't forget your entry area when you are creating that spring glow all around your home. Remember, your entries are a visitors first impression of your home! Add a pot of pansies on the porch, paint your entry a fresh spring color, and hang a handmade wreath or a basket of flowers on the front door.
All these ideas take very little time, little or no money, and do wonders for your spirit and the spirit of those who you love. Take a little time to brighten your lives!
Thank you for taking the time with me to learn more about what Mr. Done Right, the handyman / contractor does for you.
Sincerely,
Don Fenton
(AKA) Mr. Done Right
For more information on handyman or contractor work in the greater Austin area (or beyond), please contact your premiere handyman, Don Fenton, AKA Mr. Done Right Handyman Contractor of Austin, because Mr. Done Right ensures any repairs and/or remodels get Done Right the first time! Call us now for a free estimate! 512-659-8931
www.Handyman-Austin.com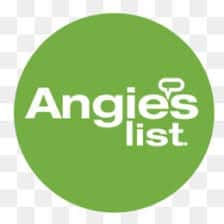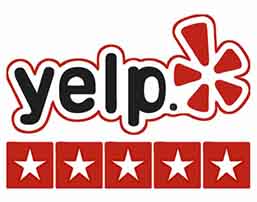 * Click here to protect your privacy and the safety of your children on the Internet.