Let's face it—the Roomba is one of the most unusual appliances around. You might feel a little like the futuristic cartoon character George Jetson when you first bring the vacuuming robot into the house. Still, while you might be initially leery of a self-propelled vacuum cleaner, there are numerous reasons to purchase one for your home.
To begin with, this is a highly efficient device. It can clean your living room, family room, and carpeted kitchen in no time. It has not only brushes, but filters and cleaning mechanisms as well. Because of its sturdy casing, it offers the best possible operation.
In addition, the Roomba is quite easy to use, since you can leave it unattended. You simply turn it on, let it go to work, and you'll return to find your carpet perfectly clean. Also, if it loses battery power, it can recharge on its own.
The Roomba is also quite compact, so it can fit underneath furniture. As a result, it can reach some areas that a normal vacuum cleaner cannot. Its bumpers allow it to absorb collision, so it is a durable piece of machinery. The Roomba is also characterized by intelligent technology. It operates like the devices the military uses when clearing land mines on war fields. Also, because of its impressive design, it will not fall down stairs. In addition, because of the virtual wall device that accompanies it, it will not venture outside an open doorway.
Another benefit to owning a Roomba is that it won't destroy your bank account. If you think a robotic vacuum cleaner would be expensive, think again. An iRobot can cost less than $200, making it a real bargain. Essentially, a Roomba won't cost you any more than a conventional vacuum cleaner.
The Roomba is also a tremendous time-saver. It cleans rooms quite quickly, so your vacuuming routine will no longer be an all-morning affair. For the most part, the only time you'll have to devote to vacuuming is the time it takes to turn the device on. As a result, your household cleaning chores should become easier than ever. And isn't that what appliances were meant to accomplish?
Thank you for taking the time with me to learn more about what Mr. Done Right, the handyman / contractor does for you.
Sincerely,
Don Fenton
(AKA) Mr. Done Right
For more information on handyman or contractor work in the greater Austin area (or beyond), please contact your premiere handyman, Don Fenton, AKA Mr. Done Right Handyman Contractor of Austin, because Mr. Done Right ensures any repairs and/or remodels get Done Right the first time! Call us now for a free estimate! 512-659-8931
www.Handyman-Austin.com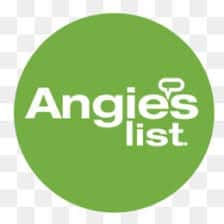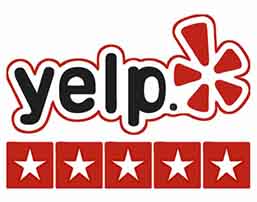 * Click here to protect your privacy and the safety of your children on the Internet.