Natural wood is widely considered one of the most appealing looks for a home. The possibilities it offers to create individual expressions are nearly limitless.
The personal satisfaction of interior staining is simple to understand. The process is also easy. It doesn't take a lot of materials or technical expertise. It's inexpensive and the rewards are great for a modest investment of time.
Today, the popularity of flea market bargain hunting amplifies the value of staining. When that perfect piece of furniture is found with an unsightly coat of chipped paint masking its beauty, an afternoon staining session can transform an ugly-duckling piece into a family treasure.
Often, the natural beauty of wood is hidden under paint or disguised by years of use. With just the right stain, you can turn a seemingly ordinary piece of furniture into a treasured possession. "Consumers can now choose a look that fits their personality, the room or both," says Khristine Selelyo, marketing manager for Olympic Stains.
If the wood has been covered before, a stripper or wood refinisher may be necessary to remove old paint, varnish or unwanted stain. These products are readily available in the interior stain sections of hardware and home-improvement stores. You'll also need:
• Natural bristle brushes
• Soft, lint-free cloth
• Sandpaper
• Stirring device
• Latex or vinyl gloves
• Mineral spirits/paint thinner
• Drop cloths
The process of applying stain is relatively unchanged from its historical beginnings. Work the stain into the wood using a brush, foam applicator or lint-free rag. The longer the stain is left on the wood, the deeper it will penetrate, and the darker the resulting color.
Once your exact color is achieved, it's time to protect that beautiful finish with a covering of polyurethane. There are options in polyurethane, including an oil-based topcoat for a warm, golden tone or a water-based option for a clear, shiny finish. Either way, it's always best to protect your interior staining projects with a polyurethane finish.
Stains today come in a wide variety of colors. Selecting just the right color used to be a process of trial and error for the do-it-yourselfer. Now, in addition to considering lighting and what the object will be seen with, you can try a color out before you make a commitment. Thanks to new convenient trial size samples of Olympic Interior Stains, you can test the various colors to select the exact finish you're looking for without purchasing a stain that may not be right for your project. Keep in mind that it's important to look at an object throughout the day, as different light conditions will give it a different look.
Thank you for taking the time with me to learn more about what Mr. Done Right, the handyman / contractor does for you.
Sincerely,
Don Fenton
(AKA) Mr. Done Right
For more information on handyman or contractor work in the greater Austin area (or beyond), please contact your premiere handyman, Don Fenton, AKA Mr. Done Right Handyman Contractor of Austin, because Mr. Done Right ensures any repairs and/or remodels get Done Right the first time! Call us now for a free estimate! 512-659-8931
www.Handyman-Austin.com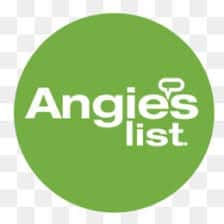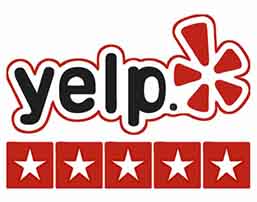 * Click here to protect your privacy and the safety of your children on the Internet.